Create Tsunamis and Rainbows in 'The Sandbox Evolution' Disasters 2 Update, Launching June 28th
So many modern games carry the 'sandbox' moniker without truly being endless havens of experimentation like the genre label suggests. Yes, Horizon Zero Dawn, I don't remember any invisible walls in any hypothetical sandboxes I played in as a child! That being said, The Sandbox Evolution [Free] has come the closest to the anything-goes chaos that I desire from games that put an emphasis on experimentation, and an upcoming update to Pixowl's mobile phenomenon looks to add even more mayhem to the app. Suitably titled the 'Disasters 2' update, the developers have added in eight natural disasters to complement the Lightning, Earthquake, Tornado and Nuke options that are already present in the game, and should be a fun and cathartic way of bringing about destruction to your world's inhabitants when it releases on June 28th.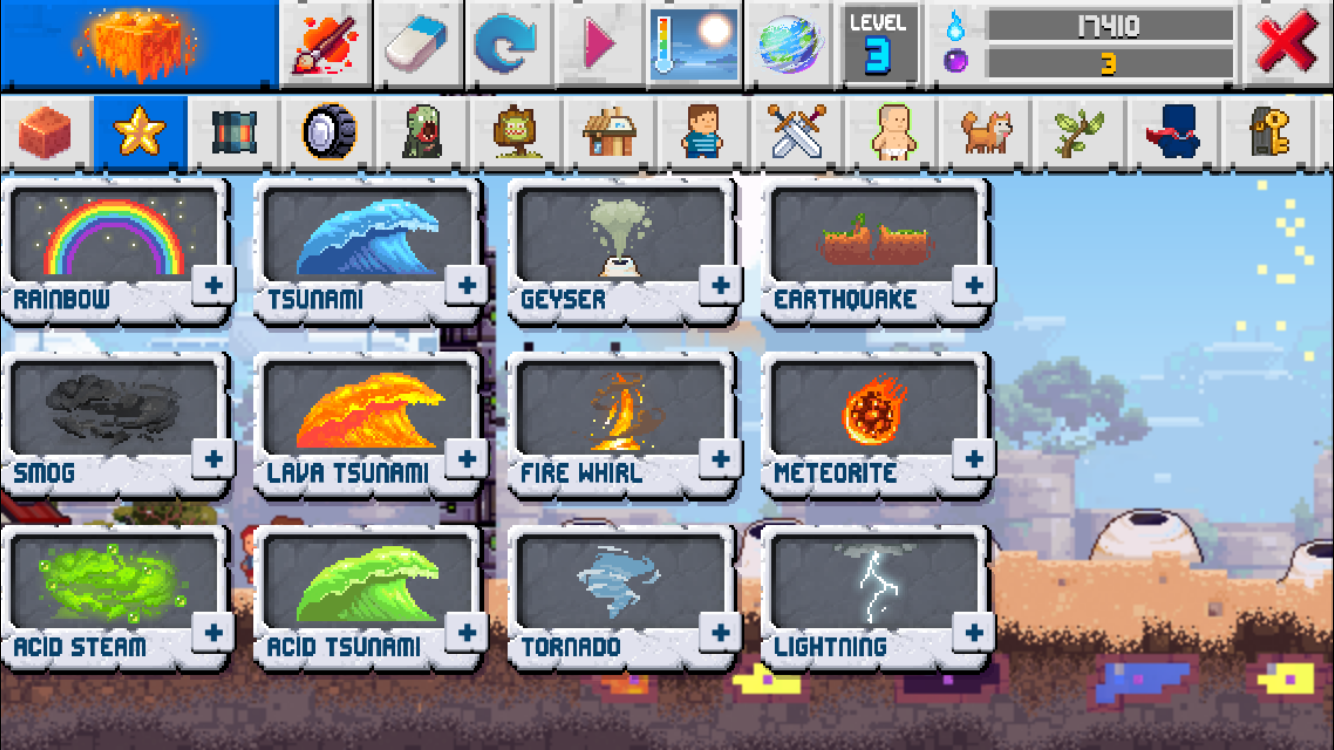 Pixowl have included a rather eclectic mix of events in the Disasters 2 update, including some frankly nightmarish scenarios, and other elements that I wouldn't necessarily class as 'disasters', but I'm all up for some variation in The Sandbox Evolution. Firstly, three variations of Tsunamis are present, with the typical water-themed natural disaster, as well as the terrifying and thankfully scarce Lava and Acid Tsunamis to boot. In addition, an asphyxiating Smog, corrosive Acid Steam, explosive Geyser and blazing Fire Whirl complete the set of fatal obstacles that should bring destruction to anything that dares to cross their respective paths. On a slightly less macabre note, Rainbows have also been added in the Disasters 2 update, so once the earth has been purged of survivors, you can create a lovely rainbow to indicate the revival of land-based life in style. It's great to see The Sandbox Evolution continue to receive support a year after it first released – to stay up to date with all the game's updates, or for more information on the upcoming new additions, be sure to head by our forum thread.