'Candy Crush' Game Show Already Breaking Guinness Book Records
Candy Crush Saga [Free] has conquered many a phone screens since it first came out, and it's still going strong with around $ 1 billion dollars revenue a year. And it's about to come to your TV screens too, as you might already know. Apparently, the Candy Crush TV show is already a part of the Guinness World Records for having the world's largest touchscreen displays, measuring in at 30 feet high by 20 feet wide. The screens include 55 55-inch monitors, each with 32 cameras recording the competitors' hand swipes. Can you imagine the amount of fingerprints those things are going to attract?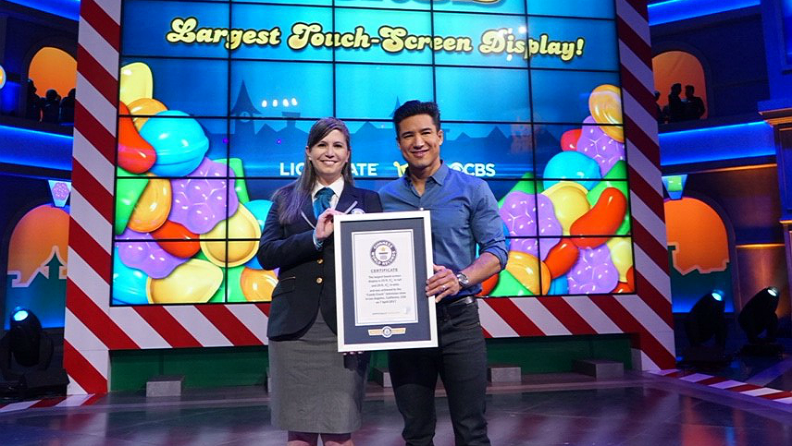 Jokes aside, early reports claim that the TV show is actually quite entertaining, if slightly hallucinogenic, and will certainly help Candy Crush's plan of taking over the world one candy at a time. The CBS TV show will be hosted by Mario Lopez and will premiere July 9th.