Check Out New Footage of 'Street Fighter IV: Champion Edition' Being Played with a Gamevice Controller, Game Launching Early July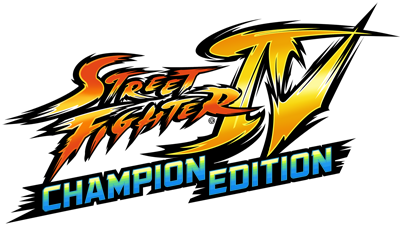 Capcom launched the original Street Fighter IV [$ 4.99] for mobile way back in the March of 2010, and despite being a scaled down version of the full console game it played surprisingly well with its smattering of virtual buttons. A little more than a year later saw the release of Street Fighter IV Volt [$ 4.99], a new version of the game with the massive new feature of online multiplayer as well as a smattering of additional improvements. Street Fighter IV Volt was pretty darn popular with a really active online community, but for some reason all that success didn't translate into much post-launch support or any more new games, and the Street Fighter IV series on mobile remained dormant for the next several years. Until just under a month ago when Capcom Mobile announced Street Fighter IV: Champion Edition, a revamped version of Volt with long-awaited new features like new characters, widescreen support, higher resolution visuals, and MFi controller support. Then just last week a new trailer was released showcasing the many new characters that are set to arrive in Champion Edition. In regards to MFi support, that new feature is the focus of a new video from Gamevice showcasing Street Fighter IV: Champion Edition being played with a Gamevice controller for the iPhone.
Subscribe to the TouchArcade YouTube channel
It seems based on that trailer that folks who are able to use a physical controller with Street Fighter IV: Champion Edition are going to have a huge advantage over those who don't. Or, at least, that's what Gamevice would like you to think so maybe you'll buy one of their controllers! I'm only kind of kidding there, but the fact is that Street Fighter was designed with physical controls in mind so of course using physical controllers will be ideal, but we've found through previous mobile releases that players can get along pretty dang well with virtual controls. Either way, the Street Fighter mobile games have always been really fun little games to keep on my iPhone whenever the mood to do some mobile brawling strikes, and I'm really looking forward to Street Fighter IV: Champion Edition even if it is just a slightly improved version of a nearly 7 year old game. According to the Capcom Mobile Facebook page, Street Fighter IV: Champion Edition is set to launch in early July, and until then you can find discussion on the game from all the Street Fighter regulars in our forums.