'Sentinels of the Multiverse' Season 2 Has Launched on iOS
A week ago we wrote that while Android was getting Season 2 of Sentinels of the Multiverse [$ 6.99] last Friday as was originally planned, the iOS version was stuck somewhere along the way (aka Apple's purgatory). The good news is that Season 2 has finally launched for iOS. To celebrate the release, there's a sale going on (ends today) that should help people who've been on the fence to jump in. Since Season 2 has now released on all platforms, the Dark Watch Setback variant is available for unlocking via story challenge, so get on that if you haven't.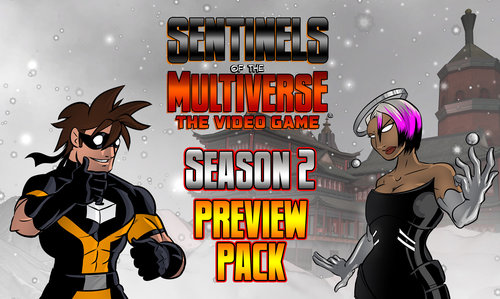 Season 2 will be bringing Vengeance, Villains of the Multiverse, Mini-Pack 4, Void Guard, and OblivAeon to the game. Now that Season 2 is available, you can check out three decks as an early taste of Season 2: Setback, Chokepoint, and the Temple of Zhu Long. All good stuff, so go check them out or go take advantage of the sale.